Little Acorns Early Years Foundation Stage
'Great oaks grow from little acorns'
The Early Years Foundation Stage is made up of 4 themes:
The Unique Child, Positive Relationships, The Enabling Environment and Learning and Development.
These themes are important as they all combine to ensure young children make good, strong progress in their earliest years of development. This Stage in life is the most important as children's minds and bodies grow and develop most from birth to age 4.
Within the early years there are 7 main areas of learning and development and these are split into 3 prime areas and 4 specific areas.
The prime areas are the main focus for the children within the setting and form the basis for planning across Pre-School and Reception.
These are:
Personal Social and Emotional Development – This area focuses on your child's confidence, self-esteem and feelings. It also identifies how they make friends, share and take turns within a variety of situations.
Physical Development – The focus for this area is on how your child moves through the use of their fine and gross motor skills, how they manage self-care and also their awareness of healthy living.
Communication and Language – This area is key in your child being able to listen and pay attention to what people say and do and how they communicate with others. It also looks at how they develop speech, vocabulary and understanding.
The specific areas are used to develop further understanding across a range of different subjects within the curriculum.
These are:
Literacy – This focuses on the reading and writing through a variety of different materials and ways to help ignite children's interests in these areas.
Maths Development – This involves giving children the opportunity to develop skills in counting, addition and subtraction, description of shape, space and measures and also encourages problem solving throughout these areas.
Understanding of the World – In order for children to gain knowledge of their environment and wider world around them, they need to have experience of exploring, observing and finding out about different people, places and technology.
Expressive Arts & Design – Children are given plenty of opportunities to explore dance, role play, art, music, movement and create things through design and technology. Through this area they are able to explore their imagination and creativity and express themselves as individuals.
Areas of Continuous Provision at Little Acorns
Creative - Painting, collage, cutting, sticking, printing, singing, drama, role play etc.
Mark-Making - Pencils, crayons, felt tips, chalk, stencils, paper, envelopes, book making etc.
Construction - Blocks, bricks, Lego, cars, trains, jigsaws, etc.
Role Play - Permanent home corner, plus an area that links with our topic e.g. Ice cave, Restaurant etc.
Sand and Water - Mould, rake, dig, build, floating, sinking, capacity etc.
IT- Use of laptop and interactive white board, cameras and remote control toys.
Malleable - Use of play dough and other malleable materials to explore textures.
Book Corner - Quiet area where children are encouraged to explore books, both fiction and non-fiction.
Music Area - Where children can listen to music or use the instruments to make their own music.
Outdoor Play - We go out to play, whatever the weather.
Further information on how to support your child in these areas can be found using the 'helping your child 2014' document.
Should you want further information about the early years do not hesitate to ask a member of staff.
Pre-School Fees
We offer five mornings, five afternoons or a full time place (30 hours)
Morning Sessions: Early Education Funded
Afternoon Sessions: Early Education Funded
Payments can be made via either ParentPay or childcare vouchers.
Lunchtime: £4.00 (includes a school meal)
(£4.50 from September 2017)
Pre-School Morning session – 8:45am – 11:45am
Lunchtime is available for your child if you wish and is served at 11:45am – 12:15pm (£4.50 daily including supervision and meals, for those not in receipt of Free School Meals - £4.50 from September 2017)
We encourage all children to have a hot school dinner but they are welcome to bring sandwiches.
Pre-School Afternoon session – 12:15pm – 3:15pm
Full time session - 8:45am - 3:15pm
Payments can be made via either ParentPay or childcare vouchers.
15 hours are funded by the government, and the additional 15 hours are at a cost of £90.00 per week (inclusive of a lunch each day)
(£90.00 from September 2017)
For information on the government's 30 hours funding scheme please click here.
A typical session in Pre-School
The day will be made up of registration, lots of learning through play, some adult led phonics time, snack & milk opportunities, some focussed tasks, stories and songs. Children will have the option to stay for lunch should they want to.
A typical day in Reception
The gates will be open each day from 8:45am and will close from 8:55am, when registration will begin. It will include lots of learning through play, a short literacy session, adult led phonics time, a short numeracy session, some additional focussed tasks, stories and songs. The school day will end at 3:15pm, however you will have the opportunity to collect your child from 3:00pm.
Assessment of Progress for all children at Little Acorns
On entry to the setting, all children will be allocated a key worker, this member of staff will regularly track and monitor their progress, alongside the other staff.
All children across Pre-School and Reception will be closely monitored and assessed regularly to ensure that they are all making progress. The assessments will start with some activities to assess where they are in relation to the prime and specific areas of learning. These will be assessed regularly and can be discussed with parents at any time.
Email: rebecca.lockley@bradshaw.calderdale.sch.uk
julie.morley@bradshaw.calderdale.sch.uk
catherine.quinn@bradshaw.calderdale.sch.uk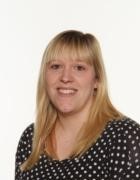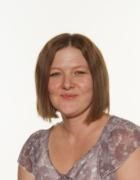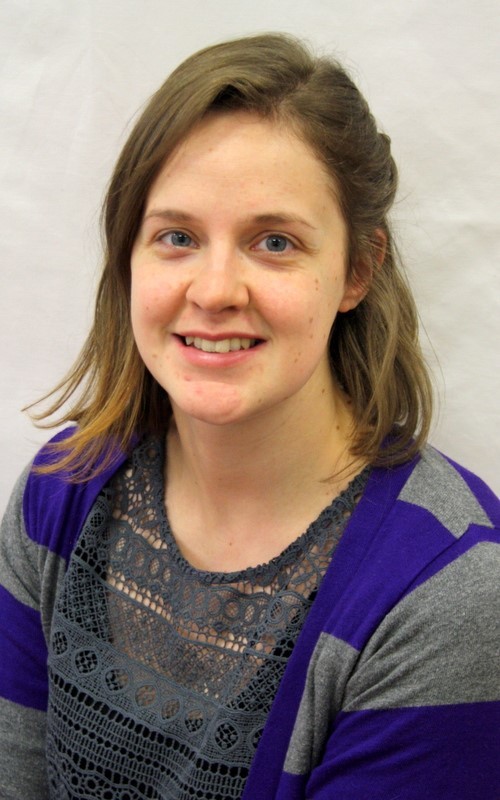 Mrs Lockley Mrs Quinn Miss Morley