Ambition - Mrs Baker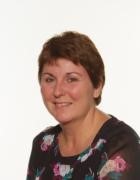 Welcome to Ambition Class!
We are lucky to have one of the lovely, bright new classrooms on the corridor that links KS1 with KS2. We see it as being on our journey through to KS2. We still have our KS1 playground and friends to play with but we are starting to get serious about producing fantastic work to take with us as we progress through school.
We follow a routine each day:
8:45 - We come into class and quietly get on with our morning task which is either maths, spelling or handwriting.
8:55 – Mrs Baker takes the register and we all say good morning to each other.
9:00 – We try to get into assembly first so that we can hear the lovely music that Mrs Baker has selected for us.
9:20 – Morning lessons including Guided Reading.
10:15 – Morning Break. Time for a snack, some milk and a trip to the toilet.
10:30 – More lessons!
11:45 – Lunchtime
12:30 – Independent Reading. This is a fabulous time of the day. Sometimes we get to read to an adult and after we have read and fully understood a book we can go on the computer and take a book test.
12:50 – Afternoon Lesson 1
1:30 – Afternoon Break. Another chance to take a drink and visit the toilet!
1:45 – Our final lesson of the day, hopefully leaving enough time for a story and to hear notices.
3:15 – Home time
We are looking forward to hearing about our wonderful topics for Year 2 and also getting to meet our new Teaching Assistant, Miss Wynne, in September. As well as that, we all plan to be Times Table Rock Gods by the end of the year as well as Spellodrome Champions! Well, that is our Ambition!
Email: Julia.baker@bradshaw.calderdale.sch.uk