Tolerance - Mr Sutcliffe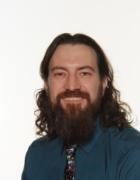 Our class name is Tolerance because we always accept and respect one another's differences. There are twenty-two Year 4 pupils in our class.
Our school day begins at 8.45am, when we come into the classroom and do our morning work. This usually involves responding the teacher's marking from the previous day. We do the register at 8.55am and then we go to the hall for assembly.
Now we are in Year 4, we go swimming every Monday morning. This counts as one of two weekly PE lessons. As well as Maths and English, we also learn about a different topic every half term. Our topic in the first half term is called Blue Abyss; it is all about the oceans. To help us with our topic, we are going take a trip to The Deep in Hull to see some real life marine animals from around the world.
Each week we have a Science lesson. We are currently learning about bubbles, investigating how they are formed and how they behave. We also do weekly music lessons, which often involves everybody playing ukulele together.
In the Spring term we all have the opportunity to go to Robinwood Activity Centre on our annual Year3/4 residential. It is a great opportunity to show what we are all capable of outside the classroom.
Our class is arranged into table groups. These are called Vampires, Mummies, Nessies and Werewolves. Every day we can win points for our table and the winning table each week wins a prize. We can also win Smiley Points for ourselves, and we try to earn Class Points for overall good effort and behaviour.
Our class teacher is Mr. Sutcliffe. He has taught at Bradshaw for over seven years. He enjoys playing guitar and leads the whole school singing assembly every Wednesday morning.
If you ever come to Bradshaw, please visit Tolerance class. You will be sure to receive a very warm welcome!
Email: stuart.sutcliffe@bradshaw.calderdale.sch.uk