Equality - Mr Wilson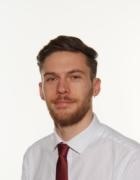 Hello and welcome to our class page.
I'm the Key Stage Two leader and I'm responsible Years 3 - 6. This is my fifth year at Bradshaw Primary School.
I also have responsibility for leading the Healthy Living Team within school which involves the Walk once a Week (WoW) initiative and Food For Life which involves getting the children to understand where food comes from and how to cook it. I also share responsibility with Miss Cowie as Literacy Co-ordinator where we ensure that the English Curriculum is delivered across the school.

The School Day
Pupils should be at school for 8:45am as this allows them to be prompt for the start of the day and to review the marking of their work from the day before. This is an important time during the day as it allows the children to make any amendments, receive support and progress with their next steps in their learning.
The register is taken at 8:55 am and late marks are given for those who are not present at that time. The class work hard as a team to try and achieve 100% attendance awards each week as this means they are rewarded.
The typical school day is a mixture of Maths and English based lessons during the morning along with daily guided reading. During the afternoons we have a range of other subjects such as Art, Science and PE.
Each half term we have a new topic which all other lessons are linked to (if possible) and there are often visitors or trips which are based around the topics to help deepen our learning.
Our home time is 3:15pm. Each afternoon we take our reading books home as it's important that we are reading for 20 minutes each day.
Our homework is handed out on Friday afternoon and includes a combination of grammar and reading comprehension; this is due back in on Thursday morning. Some homework is set online such as TT Rockstars, Spellodrome and MyMaths.


Topic List
Autumn 1 – Off with Her Head
Autumn 2 – Blood Heart
Spring 1 – Frozen Kingdom
Spring 2 – Gallery Rebels
Summer 1 – Beast Creator
Summer 2 – Peasants, Princes and Pestilence


Inspiration Days Trips and Events
Inspiration days often take place half termly. We try to keep the costs down by picking suitable providers who can help the children to progress with their learning and engage them in the topic. Some inspiration days will involve visitors in to school and sometimes free visits within the local area.
Our English lessons are taught using Talk for Writing and also use inspirational activities to engage the children in the text they are about to cover. These activities could range from a video clip to creating an object or visiting the local area.
If you need any more information, please feel free to drop me an email and I'll get back to you as soon as possible.
Email: gary.wilson@bradshaw.calderdale.sch.uk